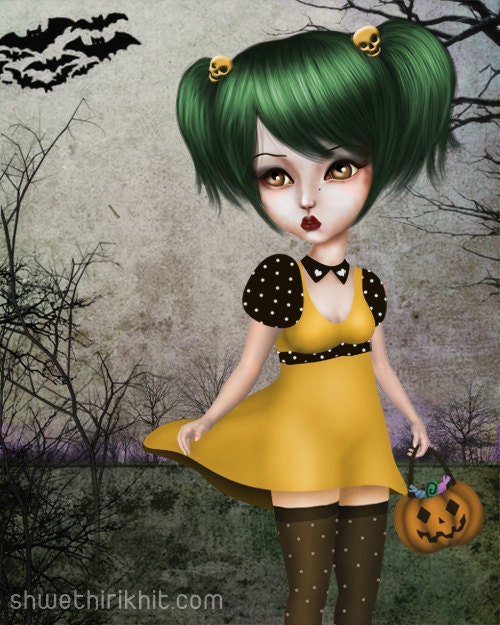 This artwork is to celebrate our favourite festival, Halloween, yay. You can see the girl gathering sweets from house to house with her 'trick or treat'. But she doesn't seem to be too generous in sharing her candies so she is going around solo. Now that she's alone on her way to the next house, she is feeling scared and who knows what'll happen next!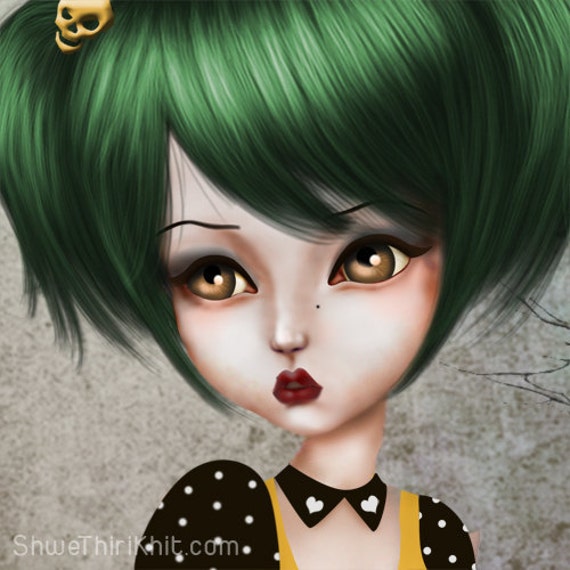 I put special emphasis on her facial features and am totally happy with the final look of her face.

The colour combination of the girl makes a good striking contrast with the background.

She can surely complete your Halloween decorations – by making your wall looks interesting to you and your visitors.
Find the print on
Etsy. (click here)