Today, I was searching and looking for all drawings from my oldie sketch books. They were kept my ideas and concept development which serveral sources from everywhere for inspiration. I make sure to wirte down first as many ideas as I can record of my creative thoughts process. I do document in written diary and journals which hold kinds of thoughts, ideas, and sketches for future reference as well.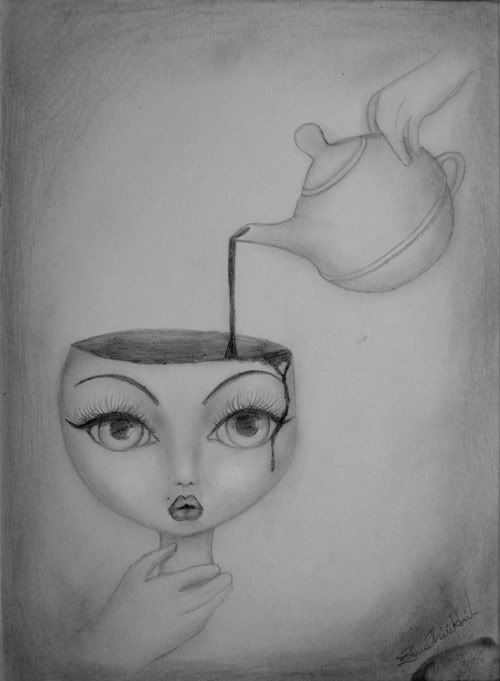 Delving through..... Ha! I found one which I haven't showed you since it was drawn for 2 years ago. I sketched it very roughly and it has really dusty though in the cardboard. Currently this piece at the beginning process of oil painting with first layer on canvas based on this drawing when it has been finished re-touched over again. Yay...
For this time, I'll make sure to share all of you when it has done on the canvas!!
This sketch is copyrighted ©2010. Work has been published internationally. All rights reserved.