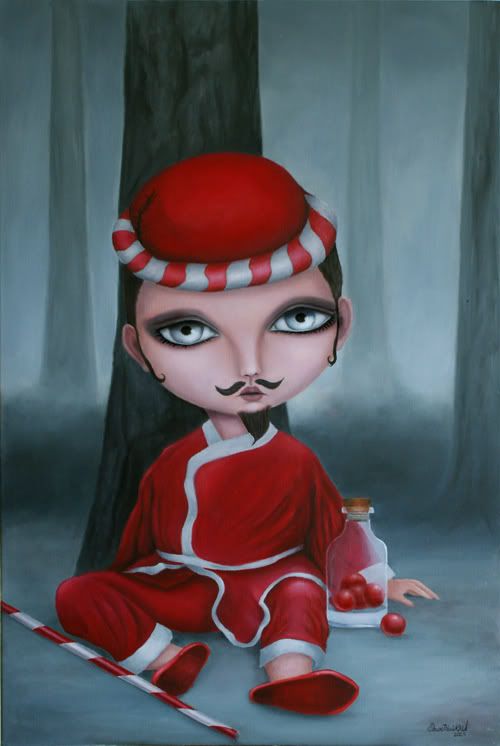 "The Red Alchemist"

New print available a
t my shop!

Approx 4 x 6 inches images are postcard size with rounded corners, and 8 x 11.5 inches images are borderless. All prints are signed and dated by me, the artist. Sales of artwork do not transfer copyrights.
click to shop page
Whee... Just got back my many art supplies!! The last moving box has been arrived from the UK delivered by DHL this week. Actually I was waiting for... since I just got stucked with it sending by post office last year. (You know.. constantly moving house is not a good idea) Finally it has arrived to Penang, Malaysia... (the current place, sea view is very nice) I was so excited to see my stuffs what I've bought and treasurly collected a lot of supplies and art related things when I lived in the UK a few past years.
My journel books, canvases and a few paintings, sets of oil tubes and acrylics, several brushes, sets of water soluble colour pencils and crayons, other mediums for paintings, my favourite printer, handmade papers, crafting tools and etc... So that I don't need to buy any new materials at the moment. My little new studio is full since they're all with me now.