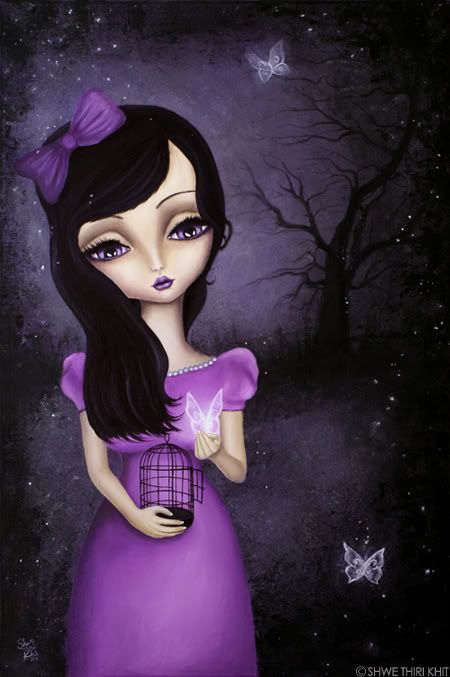 My appologies for not updating the site this lately because I had a problem with Internet a few past days. I have recently finished a new oil painting is called "Freedom Forself Byself", size is 24 x 36 inches. When I sketched for this painting, I felt kinda some freedom of myself, my soul or the inner side. And I've got inspiration from

In the dark

by The Birthday
Massacre

. Please go to the previous post Splash and Smoke effects on oil painting,
if you'd like to read about the W.I.P. of this painting.