This is Kim's art! Very gorgeous!!! Don't you think? She made the above picture for me and we have swapped our New Year Blessing Art. I'm so happy for having a wonderful swap partner. :)) I'd keep this in my treasure collection. click here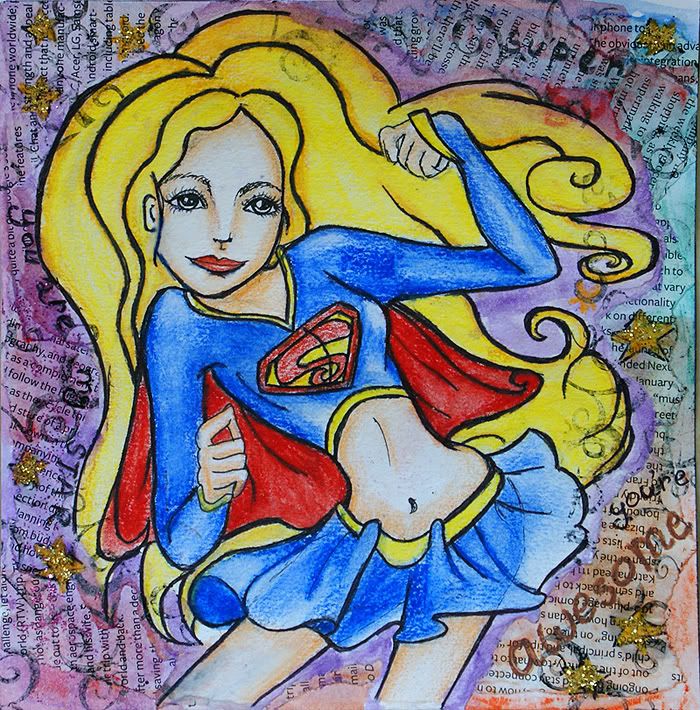 This is my piece that I made for her. I was thinking of how to create for blessing art swap after partners' assigned with Kim. I wanted to create a kind of bold and sharp. As you see this is very different from my usual chracter or style.
Very colourful and brightness at the same time you will see some meaningful words in it.
Now it has arrived to Kim. I'm very glad to hear her sweet comments that she loves my work and my art is so perfect! Because all I've made for her with my love is very special... :-)